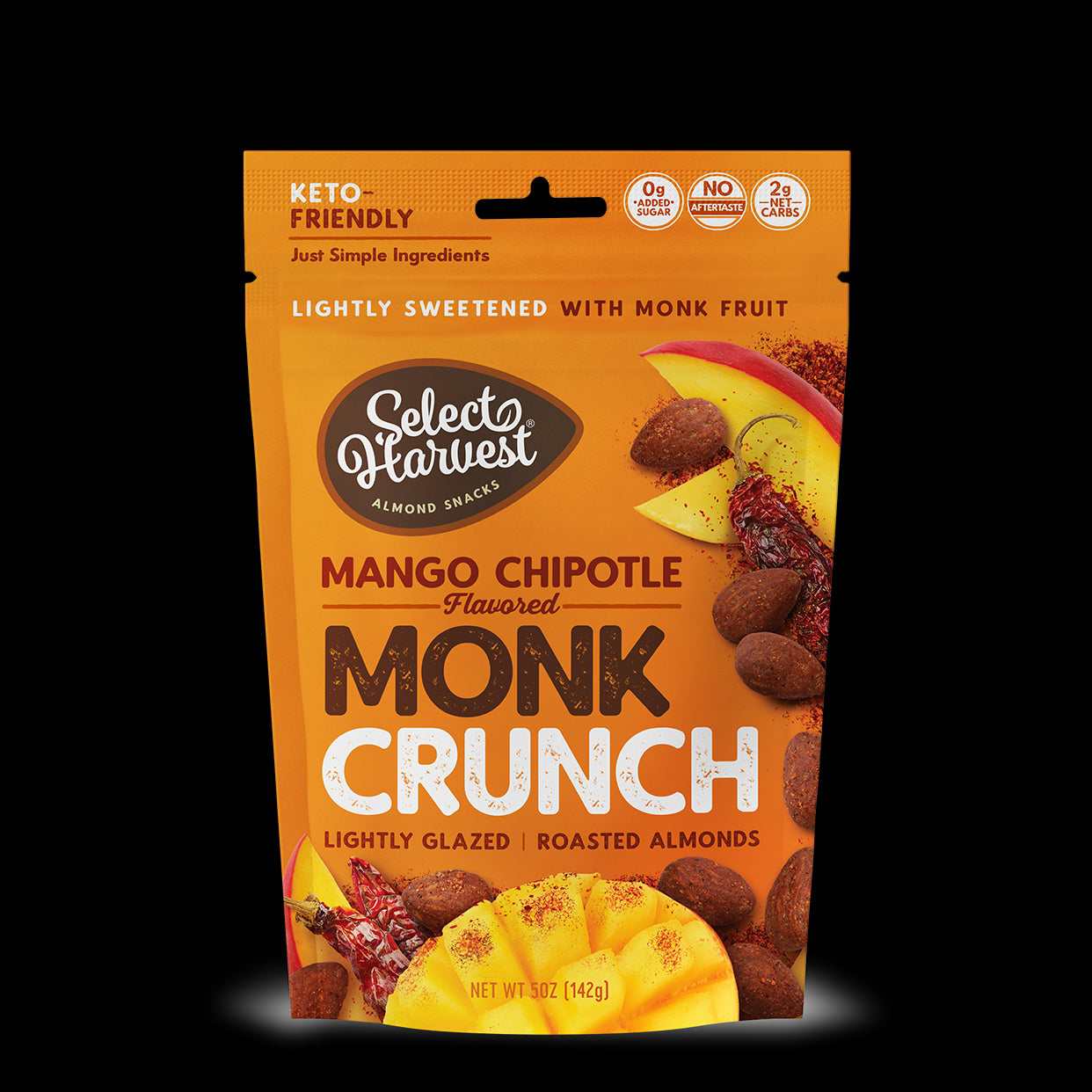 Hover over or click on image to zoom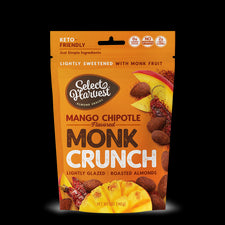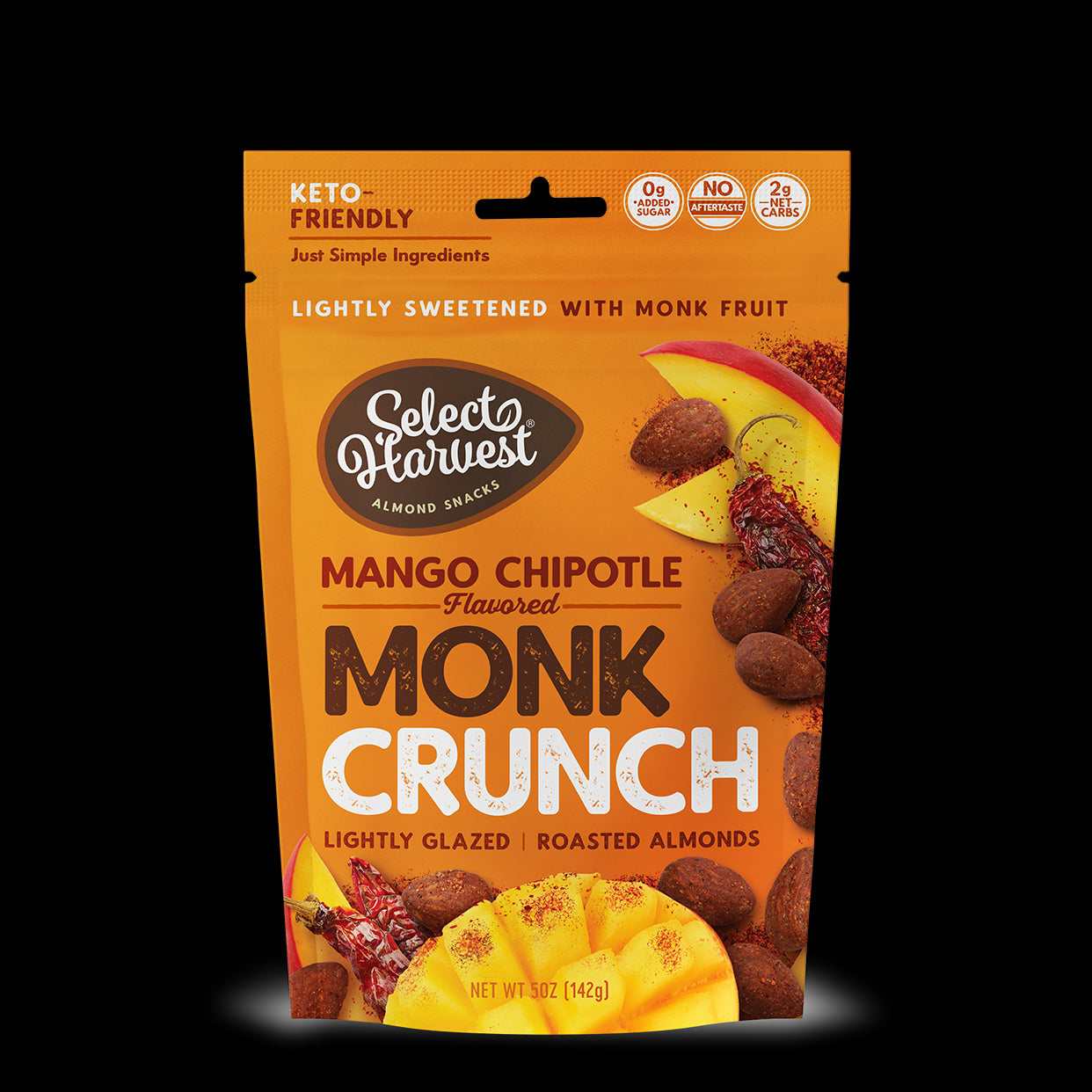 Monk Crunch
Mango Chipotle Monk Crunch Almonds
Your 20% Monk Crunch discount will be automatically applied during check out.
Sweet, tangy and spicy is how you might describe this new addition to our Monk Crunch line. Full of sugar though would not be, because we've traded sugar for our proprietary KETO-FRIENDLY sweetener blend. Grab a bag and wow yourself, family and/or friends then wow them again when you tell then there's 0g added sugar. They're so zesty, fun and delicious you'll swear they're packed with sugar.

0g Added Sugar? How?
We hear you, sugar alternatives should taste like sugar! So, our in-house R&D team developed a custom sweetener blend made from Monk Fruit, erythritol (a plant-derived sugar alcohol - no not THAT kind of alcohol!) and other non-nutritive sweeteners.  This means 0g added sugar and 0g added carbs, but still that sugar-like indulgent taste. We use this sweetener blend in combination with natural flavors to lightly sweeten our California almonds while foregoing even the slightest addition of sugar common in coating agents and flavorings. The result is a delicious, crunchy, satisfyingly sweet snack with all the benefits of almonds, without the added sugar and carbs - REALLY. You've got to try them!