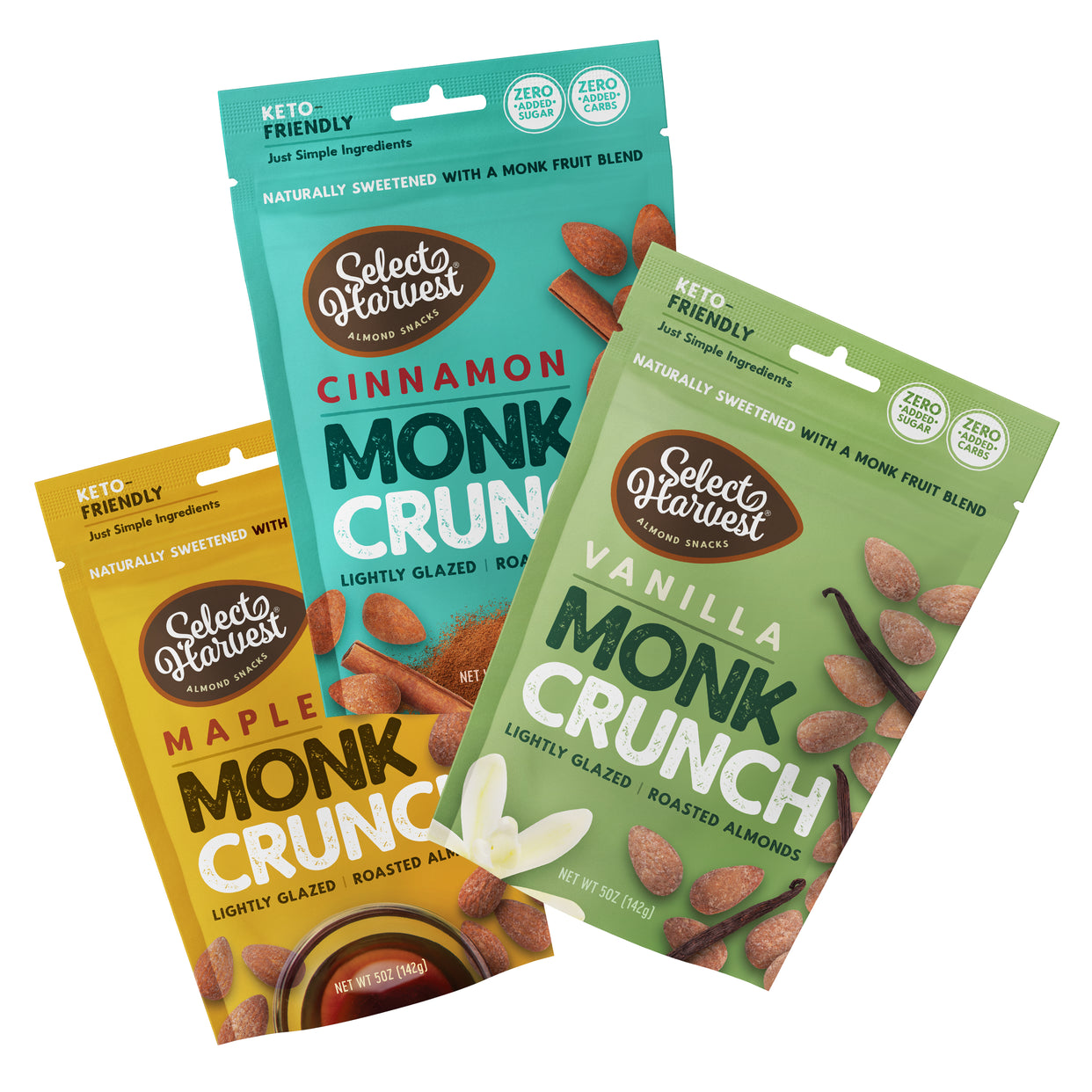 Hover over or click on image to zoom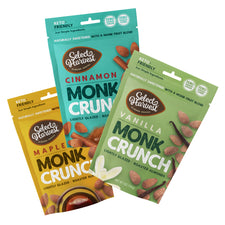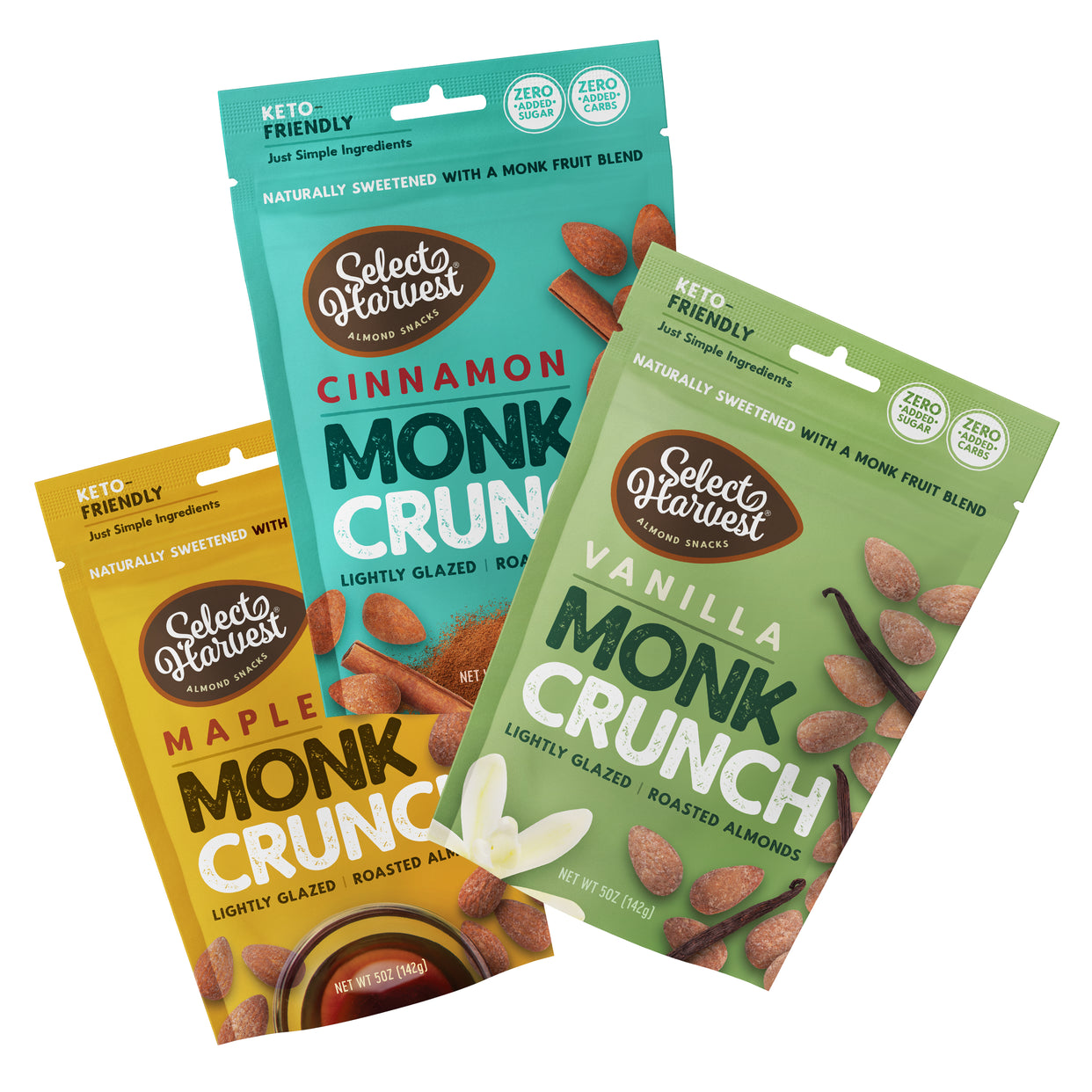 Monk Crunch
Monk Crunch Variety Pack
Your 20% Monk Crunch discount will be automatically applied during check out.
Temporarily Unavailable
Monk Crunch is a brand new, deliciously sweet and crunchy almond snack from Select Harvest Almond Snacks® – made with NO ADDED SUGAR. You get to try and enjoy all three flavors - Cinnamon, Vanilla and Maple – with this 5oz. bag variety pack!
No Added Sugar? How?
Instead, we use a plant-based sweetener blend made from Monk Fruit and erythritol (a plant-derived sugar alcohol - no not THAT kind of alcohol!). We use this blend in combination with natural flavors to lightly glaze our California almonds. The result is a delicious, crunchy satisfyingly sweet snack with all the benefits of almonds, but no added sugar.