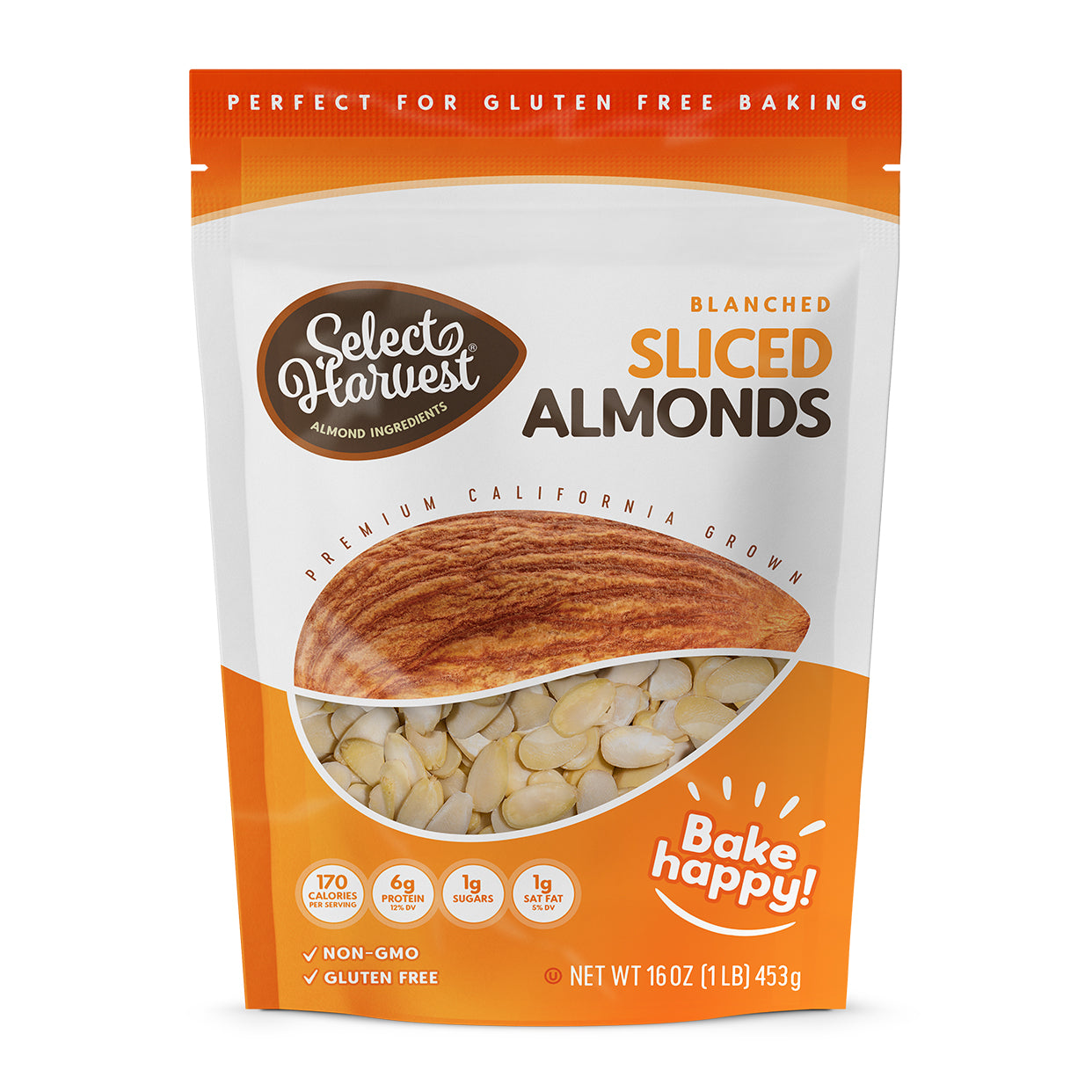 Hover over or click on image to zoom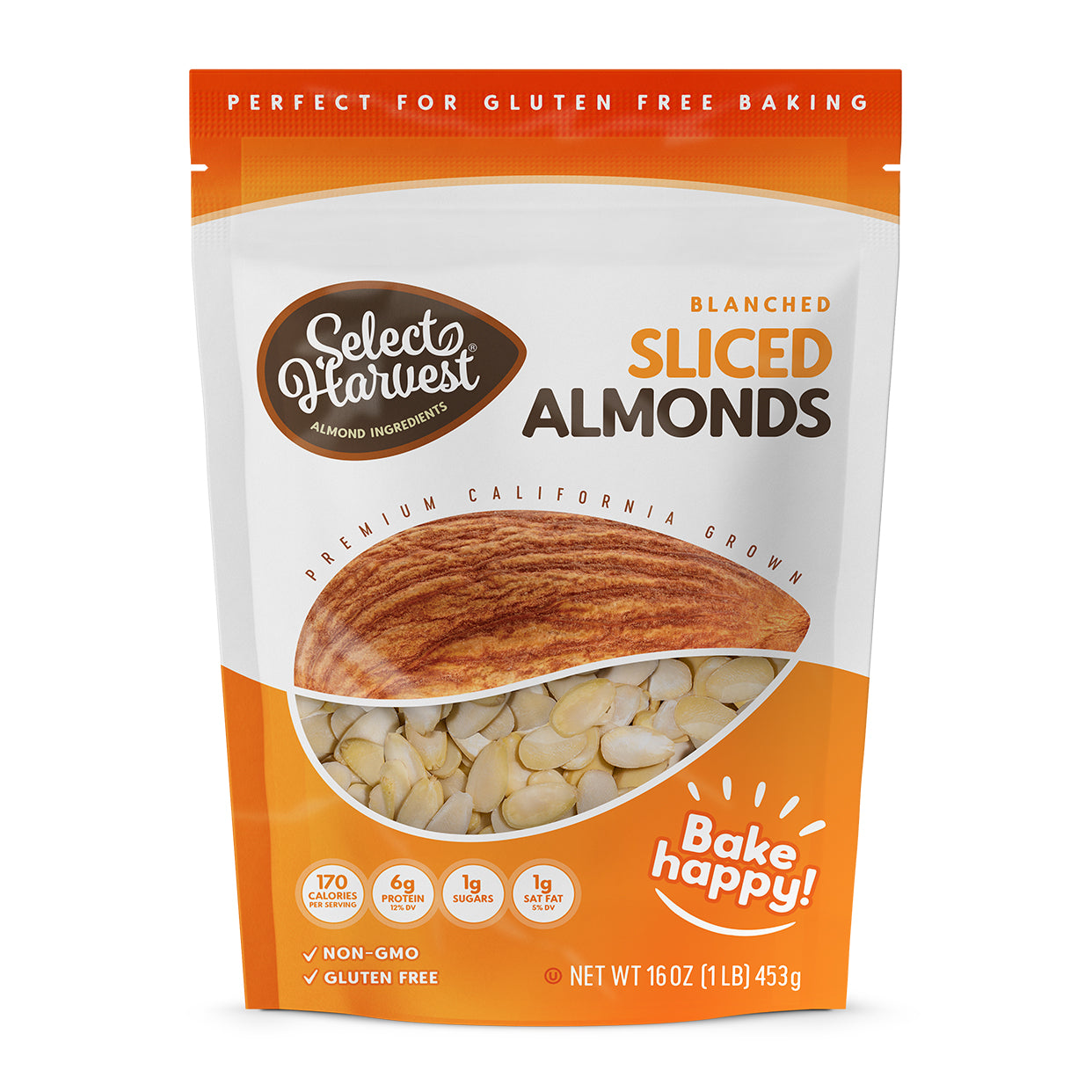 Baking Line
Blanched Sliced Almonds
Your 20% Monk Crunch discount will be automatically applied during check out.
Our Blanched Sliced Almonds are made from California-grown almonds, which have been blanched (meaning the almond skins have been removed prior to slicing) and thinly sliced for use in recipes, snacking, and as a delicious addition to 
soups, salads, yogurt & breakfast bowls, and ice cream. Bake Happy™!